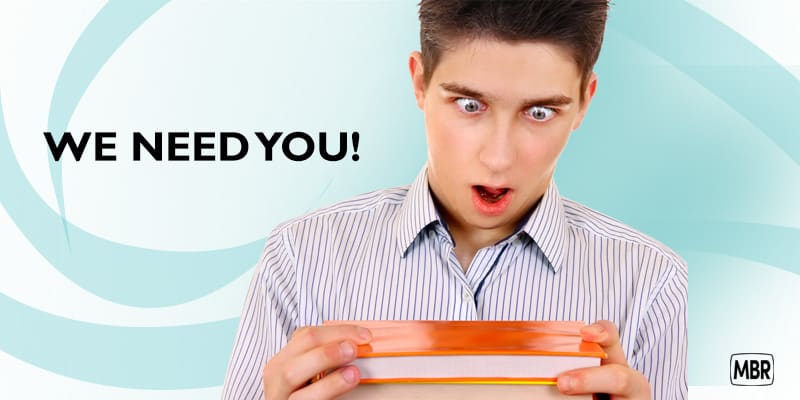 I'm so excited that My Book Ratings or
MBR
 is finally online. MBR is a new free community website with a permanent database for
content-rated books
.
How you can help
With how society values have changed in the past years, it's vital that books are also rated to protect families. Too many books targeted for younger readers contain graphic sex, extensive swearing, crude language, and other content not appropriate for youth. As a mother of seven, this concerns me greatly.
However, there are MANY great books available for youths, if only we can find and share them. That's where content-rated books come in. But there are millions of books, and while single or group efforts to rate books are commendable, I believe that only as a whole community can rating books be accomplished on a large enough scale to make a difference.
I hope you are willing to help create this important community resource for parents, teachers, teens, and children. If every person who reads this submitted only one or two content-rated books to the site, that would already make a difference! And if we all submitted ratings for every book we read from today forward, a miracle would begin to happen. I believe in miracles!
The site is https://mybookratings.com/ and they are moving over the thousands of books from the database of their sister site, Book Cave (a site for content-rated ebook deals). MBR has taken over six months to develop and is still undergoing fine-tuning.
Ways you can help this community effort
Content-rated book icon
Go to https://mybookratings.com/and rate the books you've read. Rate as many as possible so the database grows. No book will be listed on the site until it has been rated at least once. You can also rate other books already on the site. Rating a book is an easy, multiple choice form.
Tell family, friends (teens also), and others (including authors you know) to post content ratings on the books they're reading (or have written).
Post this flyer online, pass it to family, friends, Facebook friends, etc. Ask them to pass it on.
Distribute the flyer to schools and libraries. (Librarians read a lot of books!)
 Talk to your children's teachers and your book club groups to spread the news.
If you post about books online, download the associated MBR (MyBookRating) rating icon and post that as well with a link to the site (https://mybookratings.com/rating-downloads/).
Content-rating books is easy
The MBR site is beautiful and easy to submit content-rated books. You just need the book title, author name, and your rating. Soon authors will be able to claim their books and link them to their author profiles, too, which is cool, but not the point of the site.
I hope you will join this effort. If you loved a book read, share the content-rating with others so they can choose to read it. If you hated a book because of its content, do the same!
THANK YOU!